Welcome to Veitch Ault Defense. Washington State "Super Lawyers" Robert Ault and Jeffrey Veitch have more than 40 years of combined experience aggressively and successfully defending those charged with DUI and other serious criminal traffic charges. Our attorneys have attained the highest possible ratings by respected attorney rating services such as Findlaw, Thomson-Reuters Super Lawyers, The National Trial Lawyers, Seattle Metropolitan Magazine Top Lawyers, and Avvo.com. Our firm is dedicated to the aggressive defense of DUI and other serious criminal matters. The attorneys at Veitch Ault Defense are dedicated to the highest level of advocacy on behalf of their clients, and we do our best to achieve the best possible outcome in every case. While many attorneys may claim to be "top DUI lawyers,"often little more than their own marketing supports these claims. At Veitch Ault Defense, our results, awards, training and recommendations speak for themselves. We make a difference.
When the tremendous resources of the state align against you, you need an experienced advocate on your side to protect your rights and help obtain the best possible outcome in these difficult cases. Contact us today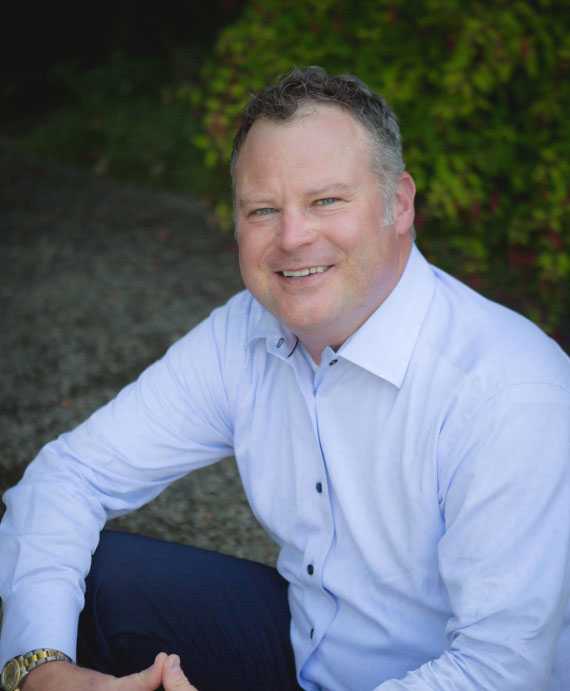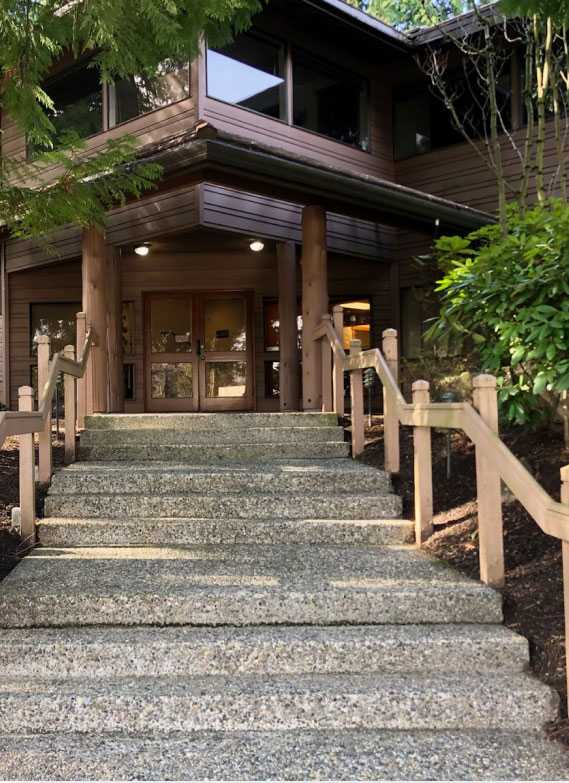 The attorneys at Veitch Ault Defense are dedicated to the highest level of advocacy on behalf of our clients. Our DUI attorneys are known and respected and have experience in more than 30 jurisdictions across the state of Washington, including, but not limited to, all of the district courts throughout King, Snohomish, Pierce, Kitsap, Kittitas, Skagit, and Whatcom counties, as well as the various municipal courts throughout these jurisdictions, including Seattle, Kirkland, Bellevue, Redmond, Lake Forest Park, Bothell, Everett, Lynnwood, Marysville, Fife, Tacoma, Federal Way, Puyallup, Bonney Lake, Port Orchard, Cle Elum, and many others.
Our attorneys are on the cutting-edge of DUI Defense and Criminal Defense in the state of Washington and over the past several years have played pivotal roles in the development and litigation of several major Washington DUI evidentiary issues, which have led to the suppression of hundreds of DUI breath test results across the state. They have been recognized as being among the top lawyers in the state of Washington by peers, editorial staff of business reviews, and publications such as Super Lawyers and Washington Law & Politics. They have appeared as speakers at various legal education seminars and have written published articles, including the Defending DUI's section in the Washington Lawyers and Practice Manual, an attorney reference deskbook published for and used by Washington attorneys. In short, our lawyers are regularly recognized as being among the top Criminal Defense & DUI attorneys in the state.
Selected as Super Lawyer for the past 7 years in a row
Successful Defense of Hundreds of DUI Cases
7 years as Super Lawyer
NHTSA training in both DWI Detection/Standardized Field Sobriety Testing (FST) along with Advanced Roadside Impairment Detection Enforcement (ARIDE)
Your First Initial Consultation Is Free
Dedicated to the Highest Level of Advocacy on Behalf of Their Clients
Each client is given their attorney's personal cell phone # and can reach out at any time
See What Others Are Saying About Us.
You can also see more reviews on Avvo
I could never say enough good things about this man. He is very, very good at his job. He is kind, respectful, diligent, a man of integrity, knowledgeable, experienced and highly respected among those that matter within our legal system. He is worth every penny. I very rarely recommend professionals, let alone write reviews. If you, a friend, a family member have gotten in a bind, this is the attorney you want behind you.
I have worked with a number of attorneys throughout my lifetime in a number of different capacities. And I definitely consider Rob to be of the highest caliber. He went out of his way to make me feel like I wasn't just another client and that I was in good hands every step of the way. I was extremely pleased and relieved with the outcome. And I truly feel he did everything in his power to get me there.
I have used Rob & recommended him to other people. Rob is one of the most dedicated & thorough professionals I have encountered. Rob was able to identify & present to the court how my constitutional rights were violated under state law & federal law. This allowed the circumstantial evidence & my encounter with police to not be allowed to be used by the prosecutor. Rob was very skilled & well prepared on how he presented my case to the court. He is an excellent attorney & dedicated to his trade.
Rob did a great job with a bad situation. He has cultivated relationships with judges and prosecutors for them to listen to what he's saying about his client's situation. All DUIs are not the same. Mine was serious, and he did a great job minimizing the damage to me.
Rob is definitely who you want on your side in a case. He is very thorough, honest, and quick to respond with any questions or concerns 24/7. He is definitely an expert in his areas of practice and it shows. He is also a very personable guy who helped me feel a lot less stressed out about my legal situation. I'm happy with the outcome of the case I hired him to represent me in.
I came to Mr. Robert at my lowest point in life and not only did he save it but he also worked with me and answered my phone calls day and night to get the conclusion I needed. If you are caught up in serious trouble, you are in the right place here. Place your faith in the man and you will not regret it!!!!!
Amazing results, Rob gives you and your family the best legal services in the state. very professional and caring. down to earth, he's got a great heart, he is an amazing person that will do it all for you and with you. extremely professional and experienced. 100% satisfaction with his services.
Honestly, if you're looking for a lawyer who will work his rear off to get you a lesser charge, then Rob is your man. I had a prior DUI conviction that was over 10 years, but the DA was still trying to convince the judge that I was a repeat offender. Since Rob is well known and well-respected in the industry, he was able to leverage his relationship/negotiate with the head of DA to get me a reduced sentence from a DUI to negligent driving. I could not be happier with the outcome. If you're facing similar charges, I highly recommend you give Rob a call.
I couldn't have asked for a better person/attorney on my side. Not only did he help with any and all questions (and I had many) but he answered them with ease and promptly. I would recommend Rob to anyone and everyone who needed such help. Thank you thank you thank you for your help and guidance through this case. You fight the fight and walk the walk.
Rob is an exceptional attorney who made the entire DUI process simple, smooth and stress free. He is knowledge and well respected in every courtroom and got me a wonderful outcome – considering I had two prior offenses. I'm so happy to had him as counsel and he is highly recommended – you'd be stupid not to hire this man!
I was referred to Rob by another attorney who I respect & now I feel like I've made a friend for life. Although the process of my case went particularly long Rob never lost faith & continued to stay positive even when I sometimes wasn't. His counsel & advise was tremendous & im confident is the reason I got the best result I could have hoped for..frankly probably better than I deserve. Rob if you ever read these things; you're one in a million pal & I can't thank you enough. I'm not grateful of the circumstances of us meeting, but I'm grateful we did. Thanks again.
I was very fortunate to get a referral to consult with Rob via my sister's co-worker. I honestly had no idea where to look for a lawyer who could negotiate a good resolution for a second DUI with a refusal. Rob was aware of my financial restrictions and busy family life caring for four children. He is very direct and upfront about everything and basically just took control of my case while I sat back and let him do his thing. I could tell he was respected in the courtroom and I felt confident in his hands. In the end I got an excellent resolution of a reckless driving conviction.
I had the good fortune to have Mr. Ault represent me in my very difficult DUI case. I was lucky enough to hire Robert who ended up being a man of his word and actually honorable in a profession that isn't know for having lots of honorable people. Robert worked tirelessly for me on what appeared to be a "loser" of a case. He gave me the facts and truths as he saw them, advised me honestly and didn't try to take the easy road out in a difficult case. If you have need for an attorney that you can believe when you look them in the eye and ask for help…Hire Mr. Ault.
Rob made a miracle happen in my case, I am glad I chose him. I talked to several other attorneys before him, and they said you are not walking out of this without at least a misdemeanor. Rob got it dismissed on one court day! He is definitely worth every penny.
I hired rob after reviews on the internet. I thought what the heck lets go with him, he seems cool.. That was a understatement. He was very professional and knowledgeable and always gave it to me straight from the hip so there was never anything that I wasn't expecting.
My only regret is not contacting Rob right after my arrest. This was my first arrest and I had no idea what to do or to expect. Definitely contact Rob right away before the 20 days that the Department of Licensing will temporarily suspend your driver's license as a result of a DUI, DWI or reckless driving. Rob is easy to work with. He is specialized in the defense of those accused of criminal charges and when he was working on his law degree, he worked at the King County Prosecutor's Office for Victim Assistance.
I did everything Rob wanted me to do and wound up with an absolutely ideal outcome for my circumstances. Pinched for DUI on Mercer Island (watch out there, seriously) while visiting from out of state and I refused breathalyzer. Rob worked extra to accommodate my travel burden and to ensure my case wouldn't have unforeseen consequences across state lines.
I had a false charge brought against me and Mr. Ault had it dropped quickly and without prejudice. The accuser had a witness and partial video evidence all in their favor while I had no witnesses and no video evidence of the incident to validate my innocence. I thought my life was over but this wasn't a problem for Mr. Ault as he was assertive and direct with getting the charge dropped without prejudice quickly so I was able to get back to school and work as soon as possible.
I was referred to the Veitch law firm by a friend. I believe Robert Ault has taken over the Western Washington operations. Dealing with the county and district court is a nightmare. It's the most inefficient process. Robert was always upfront about the "dance" that had to occur in going to court. This was very helpful.
I was referred to Rob Ault by a friend who actually was represented by his partner and associate. After meeting Rob for the first time and explaining the incident I was involved in, I was certain he was the right person to hire. Rob is very knowledgeable in his field of law and was able to convey to me how we would navigate through the process.
Hired Robert Ault to represent me on my MANY DUIs. Mr. Ault is, by far, the best attorney I have ever hired. Mr. Ault was always in contact with me and never left me uniformed on my case or any questions I had. Robert Ault reviewed every bit and piece of the evidence, and with his knowledge of the law, got my DUI reduced to a much lesser charge.
Rob treated my case as if I was his only client. I could tell he put a lot of thought into everything he did to support me. I made a huge mistake, and my job and my livelihood were in jeopardy. Rob took a lot of the burden off my shoulders, and he helped me every step of the way.
I will continue to and have already recommende Rob Ault, as an attorney to others in my situation. I sincerely believe the outcome we received would not be what it was, had he not been my attorney and on my side. He helped my life and my situation in dealing with a DUI in so many ways.
We Have Successfully Defended Hundreds of DUI Cases
Reach Out to Us as Soon as Possible to Get the Best Solution For Your Case
For a free consultation to discuss your pending case or other legal matters, please call us any time at
425-452-1600
or complete our online contact form. Our attorneys will explain the entire process surrounding your charge and remove the fear and uncertainty regarding your arrest. Our team should be your first call if you need a top-rated, dedicated, and responsive DUI/DWI or criminal defense attorney. If success in your legal matters is your only option, we hope that you will place your trust in top-rated Washington State DUI attorney Robert Ault.
Get Started with a Free Consultation